Speakers Bureau
Here at Mass Story Lab, we champion the power of storytelling to transform the criminal justice system, and at the same time, we champion our storytellers. Below are some of the important voices we've heard from at our labs around the country. While their experiences may vary, what we have seen through and through, is that centering the voices of those in our communities who've been most directly impacted by incarceration is invaluable.
Mass Story Lab: Indianapolis
Themes: Challenges of re-entry; Impact of incarceration on families; Intersection between incarceration and mental health
______________________________________________________________________
Cecelia Whitfield is the Founder & Executive Director of "Use What You've Got Prison Ministry" a Prison Shuttle Bus Service. The service provides transportation to 16 different State and Federal prisons in Indiana, for 29 years as a non for profit.
She oversees the complete operation of the business. Prior to starting the business, Cecelia worked for Ameritech Phone Company for 28 years and took an early retirement. She worked in various positions while at Ameritech. Cecelia also received a Bachelor of Arts degree from Indiana Christian University of Noblesville, In. she is currently a student of Ivy Tech Community College, working toward an Associate degree for Business Administration.
Mass Story Lab: #CloseRikers; Skidmore
Themes: Challenges of re-entry; Rikers Island Jail; Criminal justice reform
______________________________________________________________________
Johnny Perez is the Director of U.S. Prison Program for the National Religious Campaign Against Torture. He adds value, insight, and leadership to existing campaign efforts working to end the torture of solitary confinement, while building the capacity of faith leaders and directly impacted communities to engage in education and advocacy in the United States.
Drawing on the wisdom of thirteen years of direct involvement with the criminal justice system, Johnny also works to change unjust policies and practices in the criminal justice system through his participation as a member of the NYC Bar Association's Correction and Reentry Committee and as member of the NY Advisory Committee to The US Civil Rights Commission . Johnny also sits the board of directors of the Juvenile Law Center, a non-profit public interest law firm advocating for the rights, dignity, equity and opportunity for youth in the child welfare and justice systems.
Johnny's commentary has been published by The New York Times, The Fordham Law Journal, Ebony Magazine, USA Today, and the Daily News Johnny has made appearances on Now This, Capital Tonight, and recently the TV Special, Rikers: What's Next.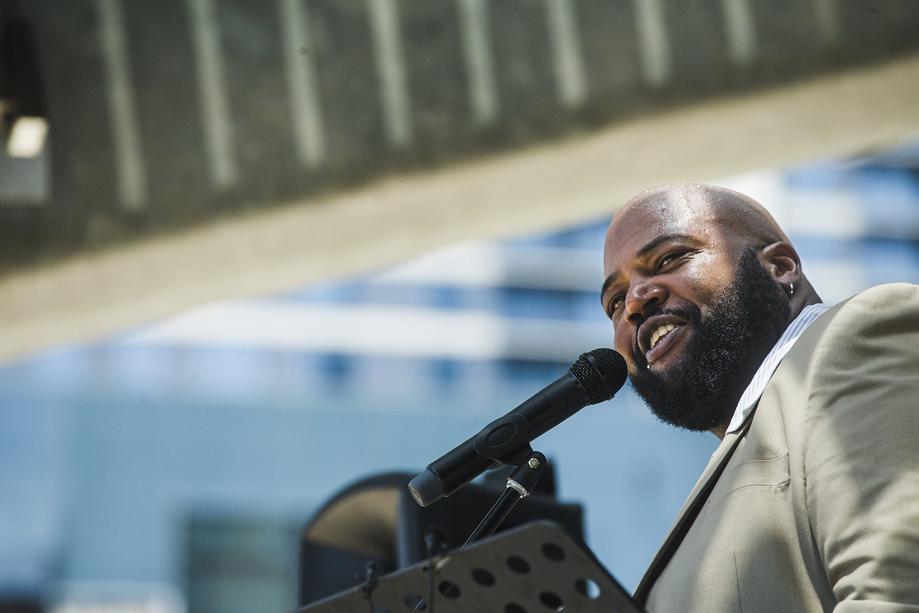 Mass Story Lab: Austin
Themes: Intersection between mass incarceration and mass detention; Challenges of Re-entry
______________________________________________________________________
Lewis Conway Jr., is a serial entrepreneur, with almost two decades of experience in the broadcast and music industry, real-life, in-the-trenches experience as a sought after speaker and lecturer, author of three books, mentor and criminal justice organizer, his strategic vision is radically different.
Lewis has built a cachet of servant-leadership through several campaigns in municipal and state political theaters. On July 23, 2018, Conway filed to become the first formerly incarcerated person in Texas to have their name on an electoral ballot. On November 6, 2018, he garnered 11% of vote, ultimately losing his first bid for political office.
Prior to his political, leadership and entrepreneurial efforts, Conway spent 2,095 days in Texas prisons and 4,012 days on parole for Voluntary Manslaughter.
Mass Story Lab: Greensboro
Themes: Challenges of Re-entry; Impact of Incarceration on Families
______________________________________________________________________
Tiffany Bullard serves as the Programs Director at Benevolence Farm, which assists women transitioning home from NC prisons achieve self advocacy, leadership, and sustainable livelihood. Formerly she served as the Reading Connections Detention Center Program Coordinator where she coordinated and administered adult basic education, life skills and community liaison classes to men and women incarcerated at the Guilford County Jail in Greensboro, NC. Tiffany spearheaded efforts and coordinated a successful higher education in prison program through Guilford College. She is a former Guilford College Center for Principled Problem Solving alumni fellow, a guest lecturer in the Justice and Policy Studies Department at Guilford College, and former full time case manager for Americorps Partnership to End Homelessness, in which she assisted women in recovery and their children who experienced chronic homelessness. Tiffany has spoken at conferences, on panels, and collaborated in working groups across the state, nationally and internationally about the importance of connection, empathy, conflict resolution, community engagement, and critical issues of the prison industrial complex. She serves on the Guilford County Reentry Council and is a Fellow of the UNC William C. Friday Fellowship for Human Relations, which trains, supports, and convenes a statewide network of leaders to take courageous action on North Carolina's most pressing issues through civil dialogue and by engaging across differences.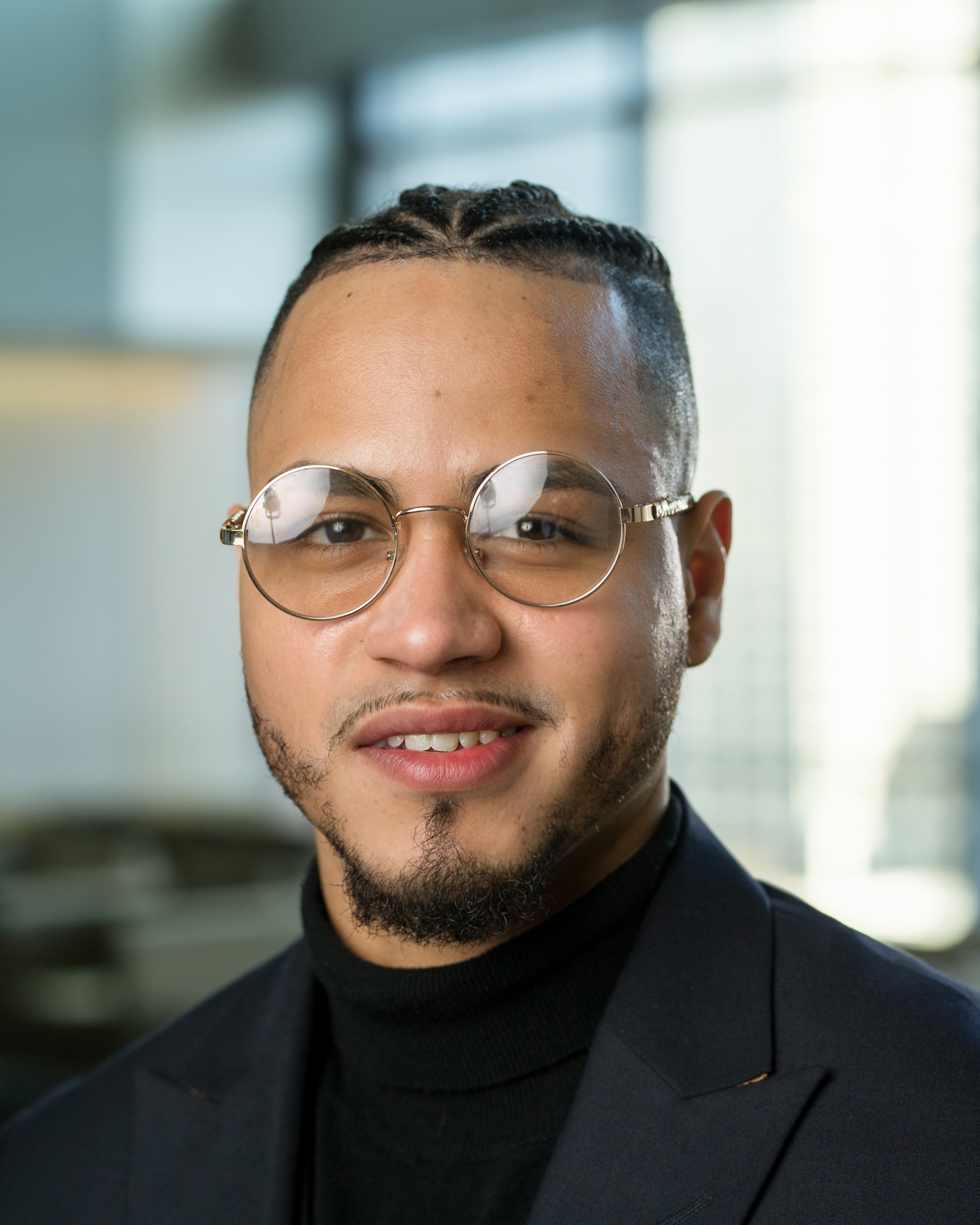 Mass Story Lab: #CloseRikers; New York
Themes: Impact of Incarceration; Rikers Island Jail; Criminal justice reform; Juvenile justice system
______________________________________________________________________
Vidal Guzman was raised by a single mother of three in Harlem. When he was 16 years old, Vidal was arrested and tried as an adult. He was released on probation from Rikers in 2007. At 19, Vidal was again arrested and sentenced to five years at a prison upstate. After returning home at age 24, Vidal secured a job with Drive Change working on New York City's first farm-to-truck social justice food truck. Vidal and his team won the 2015 Vendy Cup for Best Food Truck in NYC.
After experiencing poverty, homelessness, surviving gang life, and being incarcerated for seven years, Vidal knew that the way to fix the broken system was to invest in local neighborhoods and build communities.
Vidal now works as a Community Organizer for JustLeadershipUSA working on local issues such as the #CLOSErikers Campaign. He has been featured in press such as Success Magazine , The Guardian, Revolt.Tv, NY1 news, Huffpost and NBCnews
Mass Story Lab: Greensboro
Themes: Challenges of Re-entry
______________________________________________________________________
In January 2014 Anita began working for the NC General Assembly as a Legislative Assistant for District 32, where she is still employed today. She has over 20 years of economic and community development experience from her various positions throughout her career. Prior to becoming a Legislative Assistant, Anita worked in a volunteer capacity with the NC Department of Administration's, NC Council for Women, where she assisted the Executive Director and Grants Administrator with processing over $7 million dollars for women's shelters and domestic violence programs throughout North Carolina.
Anita Bennett is also the current Director of Operations for the non-profit – New Life Connection. New Life Connection assists women who have been incarcerated or justice involved and are looking for a new life direction. Helping women who are transitioning has become an important chapter in her life's story and is a new life focus. "Assisting women to become self-sufficient has become a very important endeavor of my life's goal. What a moving experience it is to watch women discover joy after dealing with our criminal justice system. I am at my best when I assist them in learning they are in charge of their own happiness and that they do deserve to be happy as well as successful."